PanPastel
Sofft Art Sponge Mixed Shapes (61100)
Sofft Art Sponge Mixed Shapes (61100)
Deze sponsen zijn gemaakt om PanPastel op grotere vlakken aan te brengen. Elke spons heeft zijn eigen vorm en het effect zal verschillend zijn. Veeg zachtjes met het opgenomen PanPastel over het oppervlak, zo verleng je de levensduur van je spons.
Elke spons kun je voor meerdere kleuren gebuiken. Veeg nadat je klaar bent, de rest van de kleur af aan een keukenrol tot de spons geen kleur meer afgeeft. Sponsen kun je eventueel ook uitwassen in lauw water met zeep. Je kunt ze zelfs in een waszakje bij 30 gradenin de machine wassen. Laat het daarna drogen aan de lucht.
Inhoud: 4 Specifiek gevormde sponsjes.
PanPastel is een pastelkrijt en een verrijking op het gebied van pastelkunst. Deze pastel zit in een rond plastic bakje en wordt aangebracht met speciale sponsvormpjes. Hierdoor heeft u een enorme variëteit aan technieken en mogelijkheden. Het assortiment bestaat uit 80 rijkgepigmenteerde, kleurvaste tinten. De pannetjes hebben een diameter van 6 cm en een inhoud van 9 ml.
Gebruik Versamark voor je sjabloon of stempel en breng daarop zachtjes draaiend een of meerdere van deze schitterende kleuren aan. Een stap voor stap intructie download u
hier
.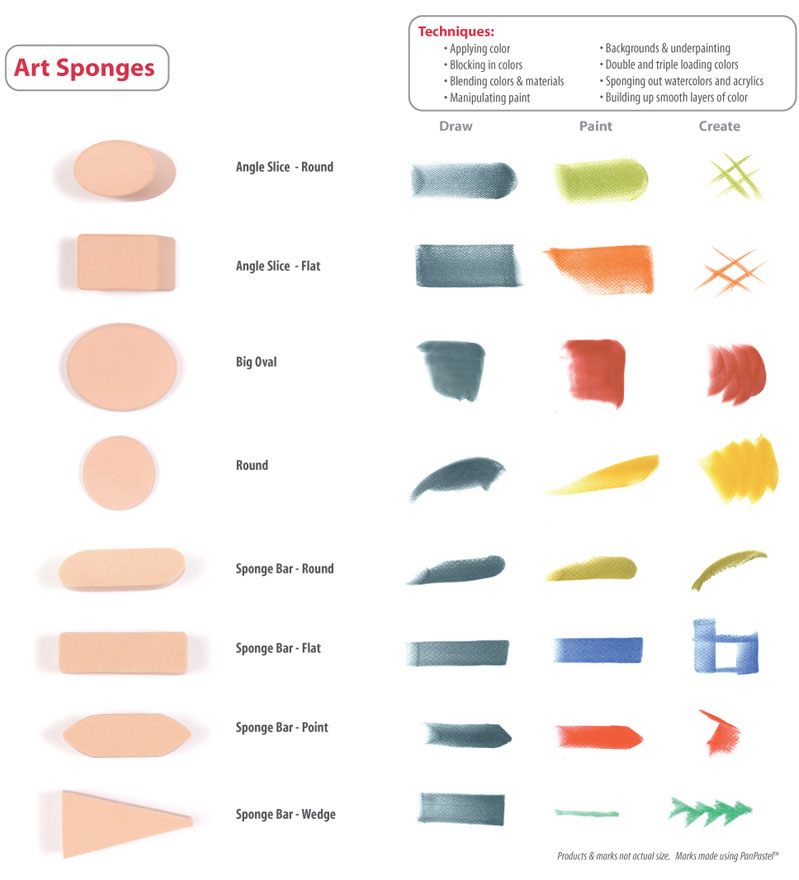 Bekijk onderstaande videos en leer meer over het gebruik van PanPastel:
Hieronder ziet u een overzicht van de verkrijgbare kleuren. U download dit overzicht
hier
.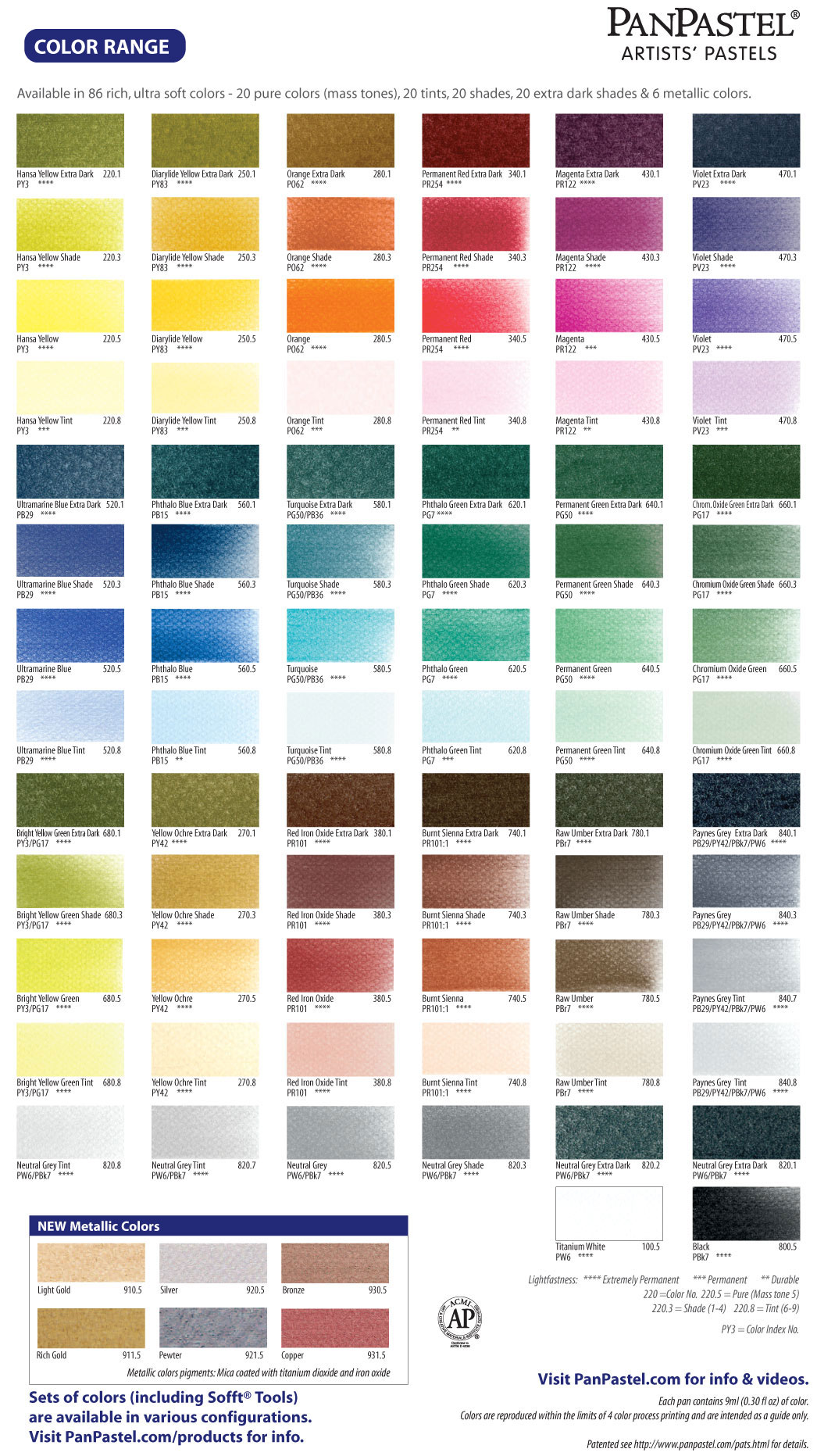 Geen specificaties gevonden...